10 Things to Do in Flint This Weekend
Flint offers some of the most amazing sights and activities in MI and lucky for you, Stonehenge Gates Apartments offers you easy access to it all! Spend a day exploring all of the amazing shops and restaurants with your friends. Or uncover hidden treasures in one of the amazing museums like the Flint Children's Museum! There are so many activities and places to visit for every occasion, like a night out, family fun days, or a quiet day spent with yourself!
Below is our complete guide to every exciting adventure that awaits you here in Flint, MI! Being so close to the action at Stonehenge Gates, you'll always have something fun to do while you're in the area.
TOP 5 PLACES TO GO IN FLINT
Located near C.S. Mott Lake in northeast Flint, Crossroads Village & Huckleberry Railroad pay homage to the past with a quaint village of painstakingly -reconstructed 19th-century buildings. The plans for the Village were based on the Genesee County Atlas of 1873 and buildings from across the region were carefully moved and reconstructed on site. at last Step back in time by visiting a one-room schoolhouse, blacksmith shop, opera house, post office, general store, and much more!

The narrow-gauge Huckleberry Railroad winds through the village and along the shores of Mott Lake powered by a 1920 Baldwin steam locomotive. At the Village Dock the beautiful paddlewheel riverboat, The Genesee Belle, waits to ferry riders around Mott Lake to take in scenic views and wildlife. Around the village, a collection of vintage amusement rides, including a 1912 carousel, Ferris wheel, the Mott Lake Flyer, Venetian swings, and pony carts, delight young and old alike.


6140 Bray Rd Flint, MI 48505

Northeast of Downtown on the campus of the 33-acre Flint Cultural Center, Flint Institute of Arts features more than 150,000 square-feet of exhibition space, classrooms, and event venues. With a permanent collection of more than 8,000 works of fine art, as well as an impressive cast of rotating exhibitions, the museum is Michigan's second largest art museum. Highlights of the collection include works by Peter Paul Rubins, Auguste Renoir, John Singer Sargent, and many more.

The sprawling Flint Cultural Center also includes the Flint Institute of Music, Flint School of Performing Arts, Flint Symphony Orchestra, Flint Repertory Theater, the Alfred P. Sloan Museum specializing in local history, the Robert T. Longway Planetarium, the Buick Gallery & Research Center, the Bower Theatre, The Whiting auditorium, and the Flint Public Library. The FCC is conveniently located just off Interstate 475, adjacent to the campus of Mott Community College.


1120 E Kearsley St Flint, MI 38503

Originally housed in the Flint Cultural Center's Sloan Museum, the Flint Children's Museum was inspired by a local educator's visit to a Washington D.C. children's museum in the late 1970s. Now located on the campus of Kettering University on University Avenue near Chevy Commons park, the FCM includes dozens of interactive educational exhibits on science, arts, technology, history, and much more. The Museum continues to expand and improve thanks to an army of generous donors and volunteers.

Throughout the year, the Museum hosts field trips, programs and a number of community events that cater to children from ages 2 to 10. The FCM even offers a number of traveling programs that bring exhibits to local classrooms. Rental facilities are also available for birthday parties and other private gatherings. FCM's gift shop sells educational toys, books, and games that allow visitors to continue the fun at home, as well as refreshments.


1602 University Ave Flint, MI 38504

Across from Wilson Park in the heart of Downton, Flint Farmers Market is a vibrant bazaar with a rich, evolving history of serving Genesee County since the early 1900s. More than fifty independent local vendors offer a unique variety of goods from arts and crafts, to baked goods, fruits and vegetables, cheesy and dairy, beverages, meat, poultry and seafood, herbs and spices, beer and wine, flowers and plants, and a great deal more!

The Market also features nearly a dozen restaurants, such as Charlie's Smokin BBQ, Chubby Duck Sushi, B-Dogs, Sweet Peaces Veggie Bistro, Steady Eddy's Café, Mexico at the Market, and Spectacular Spudz. Pick up a variety of FFM and Michigan-inspired gifts, foods, and souvenirs at Michigan at the Market and Friends of the Market. The Market is also a popular destination for community events throughout the year, from Moonlight Yoga, to festivals, concerts, entertainment, and more.


420 E Boulevard Dr Flint, MI 48503

Where the Flint River discharges into C.S. Mott Lake, Stepping Stone Falls is a picturesque manmade urban waterfall that makes a beautiful place to commune with nature in the midst of the city. At night, the falls are illuminated by a series of multicolor lights, or just turn skyward for a stargazing session. A large network of trails is available for hiking or biking, and fishing for bluegill and bass is allowed at designated areas throughout the park.

Nearby in Burton, For-Mar Nature Preserve & Arboretum features nearly 400 acres of forests, meadows, wetlands, and ponds, replete with serene trails. Elsewhere in the area, Thread Lake Park, McKinley Park, Max Brandon Park, Flint Lake Park, Bluebell Beach, and Splash Pad, the Flint River Water Trail, and many more offer endless opportunities to enjoy outdoor activities from picnicking, hiking and camping, to kayaking, wakeboarding, and fishing.


5161 Branch Rd Flint, MI 48506

TOP 5 AMAZING PLACES TO EAT IN FLINT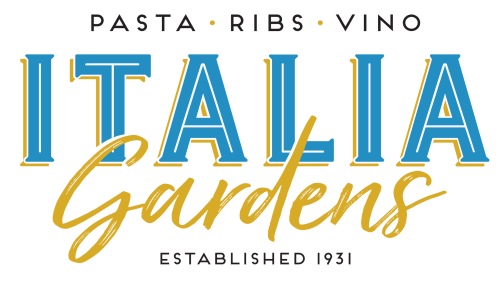 Best Italian
With three locations serving the greater Flint area, Italia Gardens has been a local favorite for authentic Italian cuisine since 1931. Start with fresh-baked Italian bread, choose from an extensive selection of Italian favorites like chicken parmigiano, lasagna, and ravioli, or try a gourmet wood-fired pizza or calzone. Pair your meal with a glass or bottle from Italia Gardens impressive wine list.
3273 Miller Rd Flint, MI 48503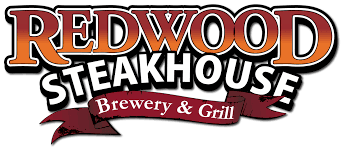 Best Steakhouse
Serving southeast Flint for nearly 25 years, Redwood Steakhouse & Brewery features mouth-watering USDA choice steaks in a variety of cuts, in addition to fresh seafood, pasta, sandwiches, burgers, shareables, and more. The Redwood also brews a variety of craft beers from pale ales and IPAs, to bocks and stouts – all on tap, or available to go by the can, keg or growler!
5304 Gateway Cir Flint, MI 48507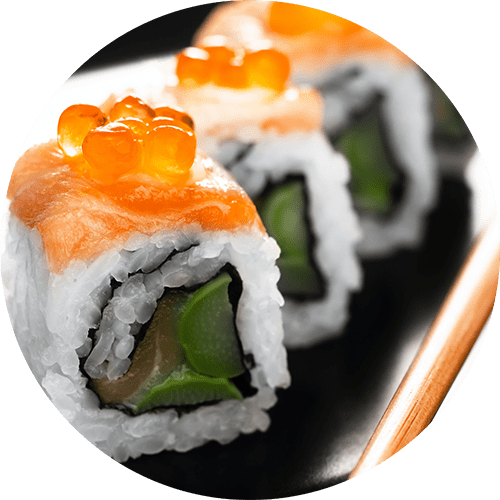 Best Sushi
Located in southeast Flint off Linden Road, Sagano Japanese Bistro & Steakhouse crafts fresh sashimi, nigiri and maki rolls, soba and udon noodle dishes, stir-fries, and table-side hibachi-grilled steaks. Start with an order of edamame, dynamite mussels, or vegetable gyoza and cap off the night with tempura-fried cheesecake or banana split, mochi ball ice cream, or peanut butter cream pie..
2065 S Linden Rd Flint, MI 48532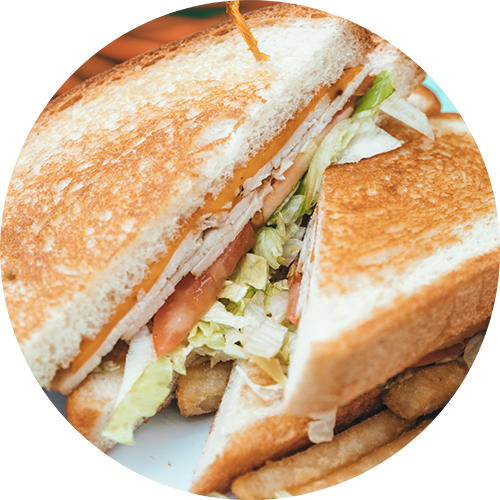 Best Deli
From their funky digs in Downtown Flint, Hoffman's Deco Deli turns out award-winning, generously-portioned deli sandwiches, paninis, fresh salads, wraps, and rotating housemade soups. For breakfast, Hoffman's offers delicious bagels, breakfast sandwiches, and wraps, in addition to gourmet coffee, espresso, lattes, and fresh fruit & veggie smoothies.
503 Garland St Flint, MI 38503


Best Mexican Food
Off Elms Road on the western outskirts of Flint, Lupe's Mexican Restaurant serves up traditional Latin and southwestern cuisine with no shortage of spice and flavor. Choose from a wide array of Mexican classics like tacos, burritos, tostadas, tamales, chimichangas, quesadillas, and enchiladas, or try the piping-hot steak, chicken, or shrimp fajitas!
1112 S Elms Rd Flint, MI 38532


Testimonials
Great place to live. I love the sense of community and the office staff is always friendly!

- Anonymous
One of the prestigious places to Live in the Flint Michigan area.

- Anonymous
Great place to live at, highly recommended!

- Anonymous
Five Star Rating!

- Anonymous
I have lived here for over 4 years and I have to say these are the best apartments I have lived in! The manager, Heather is so helpful. If there is a problem, you just call her and she will have someone come over right away to fix things!

- Anonymous
When I needed to move rather suddenly, Stonehenge came to mind and I'm glad it did. The manager Heather is nice, friendly, professional and really made it an effortless move for not just myself, but my boyfriend. Maintenance is prompt and efficient. We have enjoyed the community for the last two years but are having to move out of town for work. If you want a quiet, clean place to live, call Stonehenge! You won't regret it.

- Google Review
5 Star Review: Friendly apartment manager and maintenance crew. Newly redone parking lot is a plus too.

- Google Review
Stonehenge Gates Apartments is an absolutely wonderful place to live! I stayed there for 3-4 years while working at one of the nearby hospitals. The neighborhood was a quiet area, and I always felt very safe outside. My apartment was clean, and I thought it was a great price for what I was getting and had no issues with my apartment during my stay. I loved the staff there as well, as they were always kind, helpful, and diligent in their work. I am very thankful to them for this great place

- Google Review